THE ULTIMATE MONTESSORI TEACHER PLANNER
Gear up for the new school year! You can find all that you need to plan for your Montessori classroom, from creating a lesson plan to shelving planning, to observation forms and curriculum overview!
With over 25 templates...
Save time, add this arsenal to your teaching game and be an organized Montessori teacher!
learn more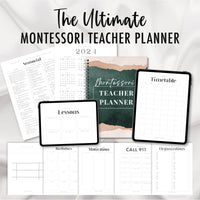 THE FOUR SEASONS COLLECTION
WHAT PEOPLE SAY ABOUT US
"Gorgeous quality images. You're just paying for the high resolution printable, but if you try finding them for free online, you'll realize how valuable this download is. Definitely recommend!"
Yep! I'm homeschooling my child and through summer we do weekly themes instead of curriculum so I hope to find more cards from this shop!
This is a helpful resource. My students are able to track their own progress and are eager to work through each book.
WEATHER ACTIVITY WORKBOOK
Get your kids excited about learning about the weather with our 10-page workbook! This colorful, engaging workbook is perfect for kindergarteners, helping them name the colors of the rainbow, water cycles, and more while refining their tracing, handwriting, and motor abilities. Let your child explore the world of science in a fun, interactive way!
GET IT NOW
EXPLORE OUR DIGITAL DOWNLOADS
INSECTS FLASH CARDS
Get your kids excited about learning about garden critters with our Insects Flashcards! These colorful, engaging flashcards are perfect for kindergarteners, helping them to identify different types of bugs commonly found in nature.
GET YOUR FREE DOWNLOAD
VIEW MORE IN OUR PRINTABLE SHOP